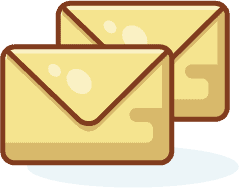 Digital Marketing
WordPress Website Design

& Local SEO
We combine local SEO services with professional WordPress website development and design to create a site that captivates your audiences and propels your business forward. Websites mean business. Let us build you a website that saves you time and makes you money.
Create a Website That Draws in Your Target Audience
First impressions are typically formed within the first three seconds of meeting someone. Because of that, it's important to make new connections in a way that leaves someone intrigued and wanting to learn more. The same principle applies to your website. 
When your website is attention-grabbing and interesting, it leaves a strong impression in your target audience's mind that makes them want to learn more and become a paying customer. To do so, you need to make sure that your website stands out from the rest of the competition. 
At Ukiiki, we help you stand out from the pack with our professional website design services. Our team helps you create the perfect website using unique, individualized, and custom website development techniques that bring your business to life. If you're ready to start reaching your customers in a whole new way, get in touch with our team, and let's get to work building the perfect site. 
We are very selective about who we choose to work with. We honor our word, which means we do what we say we are going to do. We are always available, communicate transparently,   and uphold a righteous code of ethics. We know that building awesome custom websites alone does not qualify us as deserving of your business. That's why we earn every relationship we get. We work with people and people are the key to our success. So, let's see if we're a good fit. Get in touch with our concierge to talk about your project. We look forward to impressing you.
"*" indicates required fields
We're Your First Choice for Worpress Website Design, Professional Google My Business Management, and Local SEO in San Diego County
When San Diego business owners want to give their site a facelift, they turn to the team at Ukiiki. That's because we've been creating websites that drive results for years. Our reputation for excellence and our personalized services are what have made us San Diego County's first choice for WordPress website design, Professional Google My Business Management Services,  and Local SEO.
Every Aspect of Your WordPress Website, Handled
Part of what makes Ukiiki stand out from the crowd is that our team tackles every aspect of managing your website. We start by creating a design that you love and gets you inspired about what you have to offer your clients. Then, our team works with you to make sure your design captures the heart of your brand and speaks to the core of who you are as a company.
From there, we bring your vision to life by developing your website and pushing it live. Our team handles all aspects of security, integrations, and application assistance to ensure that your website is absolutely perfect. Plus, we can make your site more visible with ongoing professional search optimization and page speed maintenance.
Our team doesn't stop working once your site goes live. We offer ongoing WordPress website maintenance that ensures your site stays up and running without any issues. We know how important it is to have a site that's up-to-date at all times, and we make that happen with our website maintenance services.
Digital Marketing Services
Your website is the first thing potential customers, clients, and referrals see when they search for your company online. That means your website needs to stand out, and be set apart from the rest of your competitor's websites to make a strong first impression. At Ukiiki, these goals are what our website design services can help you accomplish. We design beautiful, sleek, modern websites that are user-friendly, optimized for mobile, designed for conversion, and developed for growth. We can redesign your current "not so great" website or develop a new, from the ground up website for you or your brand.

Google My Business
Services
A Google My Business (GMB) listing is one of the most crucial elements of any local business local SEO strategy. With a solid GMB listing, customers are more likely to give your company a call or to visit your website to learn more about your products or services. The local SEO experts at Ukiiki can help you optimize your GMB listing, keep it fresh with engaging social posts, professional review responses, and more. We'll back up and protect your GMB listing data and keep it safe. We can help reinstate your suspended GMB listing and keep it from happening again with our professional GMB Management services.

Search engine optimization (SEO) is one of the foundations of digital marketing. It's what puts your company in front of your customers and ensures you appear at the top of SERPs (Search Engine Results Pages). Our services make it possible for you to be the first thing your customers see online. We understand that SEO is not only essential but when done correctly, unique. That's why at Ukiiki, we offer custom-tailored, fully managed SEO services for our clients who want to increase visibility and improve their page rank on Google. We know what works and guarantee our clients get found.