We Build High
Performance Web Assets
Our Websites are Crafted with Care, Optimized for SEO & Built for Conversion
We design beautiful, sleek, modern websites that are user-friendly, optimized for mobile, designed for conversion, and made to grow. We can redesign your current "not so great" website or develop a new, from the ground up web presence for you or your brand.

Our maintenance plan keeps our clients' websites updated, optimized, backed up, protected, and secure. We also provide monthly reporting which includes but is not limited to analytics which helps our clients understand traffic to the site, page views, and over-all performance.

Search Engine Optimization (SEO) is essential. We offer custom-tailored, fully managed SEO services for our clients who want to increase visibility and rank up on Google and the other major search engines. We know what works and guarantee our clients get found.
Ready for A Different Kind of Web Experience?
We're not a typical churn and burn, one and done design and run type agency. We're a dedicated, long-term partner in building, maintaining, and growing your web presence.
We offer a personalized, engaging and empowering design experience for small to medium-sized businesses who want to stand out from the crowd, convert more customers and dominate their competition.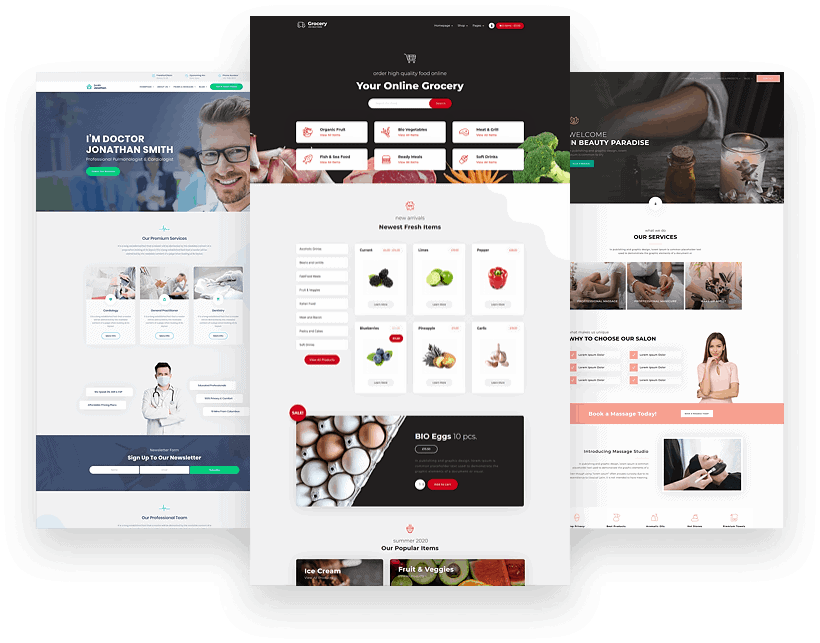 We're Passionate for Web Development
We love websites! Our team consists of passionate professionals in website development, SEO (Search Engine Optimization), web design, online marketing, graphic design and just about everything else our clients need to succeed online.
When you work with Chris and his team, you can expect a personalized, caring, and empowering web experience from start to finish.
Websites We've Completed Recently
What can a
Top Performing

Website do for you?
Websites are one of the most powerful tools available today.
"The internet is a unique way to connect with the world, and having a website allows you to control communication online. Whether you are an artist that wants to share your creations with the world or a business looking to promote products or services to new potential customers, the possibilities are endless. There are no boundaries to what you can achieve with a website designed intentionally for you with your specific needs and goals in mind."

We develop beautiful, functional, high-performance web assets for our clients.

Our websites are rich, engaging, permanent advertisements, optimized for performance.

Unique websites open up niche markets and create a competitive edge in existing ones.

A Website with valuable content and high-quality visual arrangments demands immediate credibility, legitimacy, and increases conversion. We'll translate you or your brand perfectly online.

Websites are the perfect business card for a project or organization.

Websites work 24/7 all-year-round and properly maintained sites never take sick days.

Websites allow for consistent branding, clear communications, and streamlined efficiency.
You know about your business, tell us about it, and we'll make sure everybody knows it!