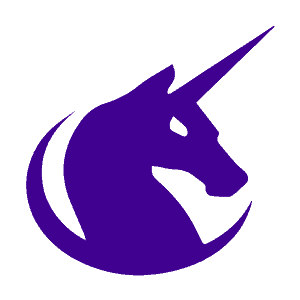 Grow Your Company With A
Next-Level Digital Marketing Agency
Your business is already established and serving customers. But what if you could do more? At Ukiiki, we help you take your business to the next level through local SEO services, website design, and more.
WordPress Website
Development
Your website is the first thing potential customers, clients, and referrals see when they search for your company online. That means your website needs to stand out, and be set apart from the rest of your competitor's websites to make a strong first impression. At Ukiiki, these goals are what our website design services can help you accomplish. We design beautiful, sleek, modern websites that are user-friendly, optimized for mobile, designed for conversion, and developed for growth. We can redesign your current "not so great" website or develop a new, from the ground up website for you or your brand.

Google My Business
Services
A Google My Business (GMB) listing is one of the most crucial elements of any local business local SEO strategy. With a solid GMB listing, customers are more likely to give your company a call or to visit your website to learn more about your products or services. The local SEO experts at Ukiiki can help you optimize your GMB listing, keep it fresh with engaging social posts, professional review responses, and more. We'll back up and protect your GMB listing data and keep it safe. We can help reinstate your suspended GMB listing and keep it from happening again with our professional GMB Management services.

Search engine optimization (SEO) is one of the foundations of digital marketing. It's what puts your company in front of your customers and ensures you appear at the top of SERPs (Search Engine Results Pages). Our services make it possible for you to be the first thing your customers see online. We understand that SEO is not only essential but when done correctly, unique. That's why at Ukiiki, we offer custom-tailored, fully managed SEO services for our clients who want to increase visibility and improve their page rank on Google. We know what works and guarantee our clients get found.
We Target Every Area of Online Marketing
We're a dedicated, long-term partner in building, maintaining, and growing your web presence. We offer a personalized, engaging, and empowering website design experience for small to medium-sized businesses who want to stand out from the crowd, convert more customers and dominate their competition. We know that digital services don't take a break, and neither do we. You can count on Ukiiki and our team to help your business succeed.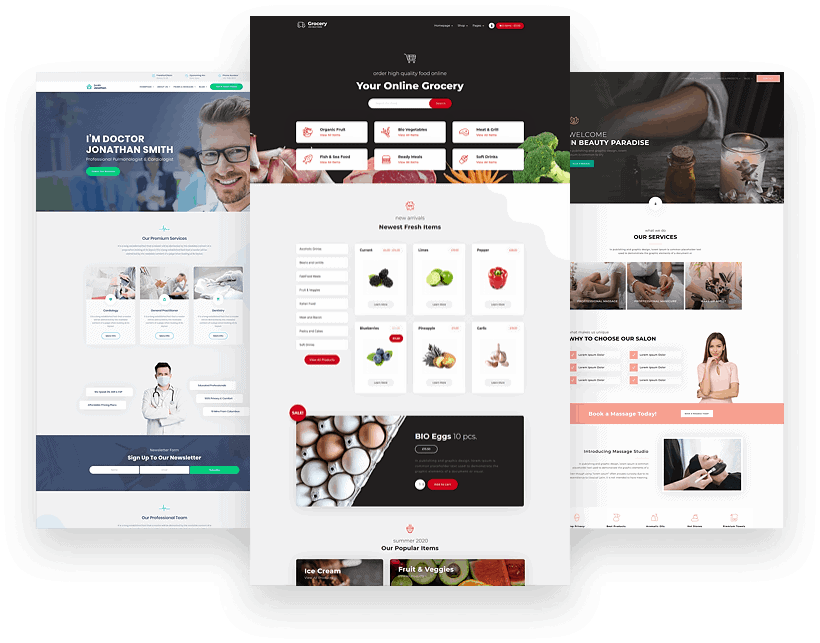 We're Passionate for Website Design & Development
Website Designer first, developer second! Our team consists of passionate professionals in website development, SEO (Search Engine Optimization), web design, online marketing, graphic design and just about everything else our clients need to succeed online.
When you work with Chris and his team, you can expect a personalized, caring, and empowering web experience from start to finish.
Websites We've Completed Recently
What can a
Top Performing

Website do for you?
Websites are one of the most powerful tools available today.
"The internet is a unique way to connect with the world, and having a website allows you to control communication online. Whether you are an artist that wants to share your creations with the world or a business looking to promote products or services to new potential customers, the possibilities are endless. There are no boundaries to what you can achieve with a website designed intentionally for you with your specific needs and goals in mind."
Christopher David
Chief Visionary Officer

We develop beautiful, functional, high-performance web assets for our clients.

Our websites are rich, engaging, permanent advertisements, optimized for performance.

Unique websites open up niche markets and create a competitive edge in existing ones.

A Website with valuable content and high-quality visual arrangments demands immediate credibility, legitimacy, and increases conversion. We'll translate you or your brand perfectly online.

Websites are the perfect business card for a project or organization.

Websites work 24/7 all-year-round and properly maintained sites never take sick days.

Websites allow for consistent branding, clear communications, and streamlined efficiency.
You know about your business, tell us about it, and we'll make sure everybody knows it!